Your Concerns
Compared to other drivers, teens are three times more likely to be involved in a fatal motor vehicle accident. For people 16 to 20 years of age, speeding is a factor in 39% of fatal accidents. Now you can receive GPS vehicle tracking from our fleet safety business for your peace of mind.
---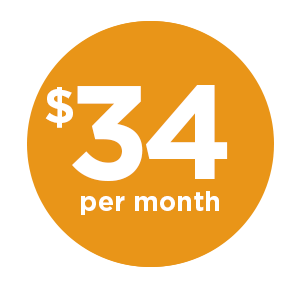 $34.00
per month
After $259.00 Sign-Up Fee. Feature: Current Location, Location History, Speeding Alerts, Inclusion Alerts, Exclusion Alerts, Reports, Mileage Reporting, Insurance Reporting.
---
Our Services
Parents can view real-time location, speeding, and stop information from our fleet safety business through any computer with Internet access.
Parents receive speeding and location alerts sent directly to their cellular phone and email.
No software to purchase or install (and therefore no upgrades to maintain).
Highly intuitive and usable tracking system means minimal learning time.
Simple 15-minute installation performed by your current mechanic.
Detailed Features:
Current Location: View the instantaneous location, speed, and status of your vehicles.
Location History: View the history of where your vehicle has traveled over any given time frame.
Speeding Alerts: If you vehicle travels over a particular speed, have it send an email or text message right to your cell phone.
Inclusion Alerts: Set a predetermined driving zone area. If your vehicle travels out of that area, automatically receive an email or text messages to your cell phone.
Exclusion Alerts: Set a predetermined exclusion zone. If the vehicle travels into that area, automatically receive an email or text message on your cell phone.
Reports: Check to see if your vehicle has ever exceeded a certain speed or violated a zone. Mileage Reporting:
Mileage Reporting: Automatically keep track of vehicle maintenance.
Insurance Rebate: GPS vehicle tracking units are considered anti-theft devices, for which many insurance providers offer a premium discount. Check with your insurance agent for details.
---
Customer Feedback:
"My son received two speeding tickets within the first few months of having his license. Both my wife and I work, so we can not take away his car. Since utilizing the Safety Alert GPS system, he no longer speeds. Excellent service!"
– Bill from Detroit, MI
"My daughter recently received her license and although we do not want her to drive beyond our region, we recently discovered through a friend that she was driving sometimes 40 miles away from home. Since installing the Safety Alert GPS Service, we no longer need to worry as we receive real time notifications if she travels too far from home. Highly effective and simple to use."
– Kathy from Long Island, NY
"I am a concerned mother of a new driver. Previous to subscribing to your service, I would always be calling my daughter and checking to see where she was driving. Now, instead of bothering her, I just check the Safety Alert service and receive peace of mind in knowing she is ok. It has worked out better for both my daughter and I."
– Sarah from Houston, TX
"My son was joy riding during a school lunch break with four of his friends when they were involved in a car accident. Even after this incident he was found driving off school grounds during school hours. Now with the Safety Alert service, I automatically receive a message on my cell phone when the vehicle moves during school hours."
– Vicky from Tampa, FL